How Americans Understand Abortion: A Comprehensive Interview Study of Abortion Attitudes in the U.S.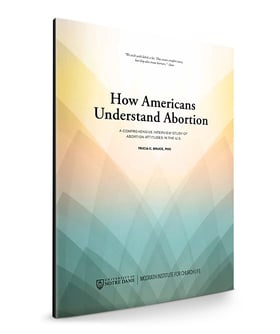 Interested in continuing the conversation?
The Notre Dame Office of Life and Human Dignity will host a free, three-part webinar series through fall 2020. This series will unpack the pro-life movement's roots in human rights concerns and address complex contemporary issues impacting women and their unborn children.
Additional information can be found at mcgrath.nd.edu/conversations.